SSS06

St.Petersburg Summer School 2006
on
Nonhydrostatic dynamics and fine scale data assimilation

11-17.6.2006 Sanatorium Dunes, Sestroretsk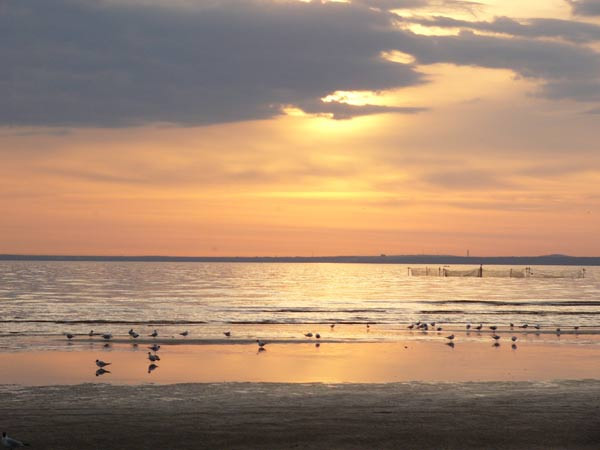 Sanatorium Dunes
The venue of the summer school will be the Sanatorium Dunes, situated at the Gulf of Finland, in the Carelian Isthmus about 40 km northwest from St.Petersburg. Cost of the accomodation + full board is 42 euros/day. Participants without the NetFAM support will be able to pay in cash upon arrival at St.Petersburg.

<! href="./map.png">
Arrival to St.Petersburg and transport to the Sanatorium
Everybody will be met at St.Petersburg railway stations or airport and picked to the Sanatorium in Sestroretsk. Please contact Tanya Ermakova for details.

Daily transport timetable from St. Petersburg (in Russian, for those travelling daily).
Excursion to St.Petersburg on Sunday 11 June
... info coming soon, but please arrive on Saturday evening if you would like to participate! Suggestions to the excursion programme are welcome.
Important information about Russian visa
To arrive to Russia and to participate in Summer School citizens of all foreign countries need a (tourist) visa. RSHU won't be able to provide an invitation because of the upcoming G8 Summint in St. Petersburg. The tourist visa can be obtained via a local travel bureau / Russian consulate in your home country. Normally for obtaining a visa you need a valid passport, a couple of photos, document about valid travel insurance and a filled form. E.g. in Finland preparation of a tourist visa to Russia takes about one week. Upon arrival, registration of the visa will be taken care by the Sanatorium (without extra costs).
Contact information
For further advice please contact RSHU international department, Tanya Ermakova: ermakova , rshu.ru , telephone+fax +7-812-444-56-36 .